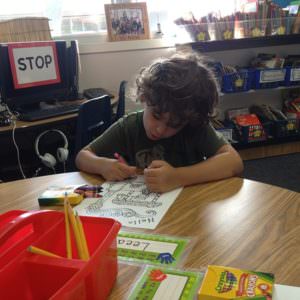 Every parent wants to keep their kids safe. As another school year is right around the corner, there are a few steps you can take to help your child stay safe and give you peace of mind.
---
Step 1: Make sure your child knows your info
Children should know their phone number, address, how to dial 9-1-1 and how to reach their parents at work. Another way to help them remember is to use a small business card to list all emergency information such as phone numbers, addresses, and allergies and attach it inside your child's backpack.
Step 2: Stranger danger
Does your child know what to do when a stranger approaches? Your child should:
Avoid talking to or getting in a car with strangers
Keep an eye out for people who may try to follow them home or walk with them
Know what to do when home alone and someone comes to the door
Have a safe spot in your home to hide and call for help if there is an emergency (and wait for help to arrive)
Step 3: Get a security system for your home
When school starts, more homes are unoccupied during the day and your home is more vulnerable to intrusion. A home security system can protect your home 24/7 and keep your kids safe when they get home from school. You can assign a personalized code for each child to arm/disarm the system and they can rearm the system once they're in the house.
When the system is armed or disarmed, you can receive a text or email notification and watch live video of your child walking in the house. When image sensors get triggered, you can also see who's coming up the driveway.
You may not always be home with your child, but with anywhere, anytime smart home security technology, you'll be able to see what's going on at home right from your smartphone.
Step 4: Smart locks
No key? No problem.
There's no need to hide a spare key or worry about your child forgetting a key. Some smart locks can automatically re-lock after 30 seconds and you can control them from a smartphone. Others automatically unlock when they recognize a nearby phone with a digital key.
Smart locks can be incorporated with a home security system to automatically unlock when the system is disarmed and automatically lock when the system is armed. This can be especially useful when you or the kids are trying to balance backpacks, lunchboxes, and other items.
---
You can't keep watch over your kids every second of the day, but you can have peace of mind about their safety as they head back to school. Teach them what they need to know and protect them the best way you know how. This school year will be the best one yet!
Sources: American Red Cross – How to Keep Kids Safe as They Head Back to School, Smart 911 – Back to School: 5 Ways to Keep Your Kids Safe