Stay independent
Every person should be able to live at home independently, safely, and securely. If you or a loved one worry about a medical condition happening at home, Heartland Security offers the Belle mobile medical alert system.
The New and Exciting Belle Medical Alert
Belle is a small, easy-to-use mobile medical alert pendant that offers confidence to live life independently. It is certified on the Verizon 4G LTE network, so you can easily get help at home or away from home with the press of a button.
You can press the battery status button the side of the Belle anytime for a real-time battery level update.
Belle lasts up to 30 days per charge! It also comes with a simple charging cradle to make recharging easy.
Belle is water-resistant, but should not be submerged. It includes Wi-Fi location technologies.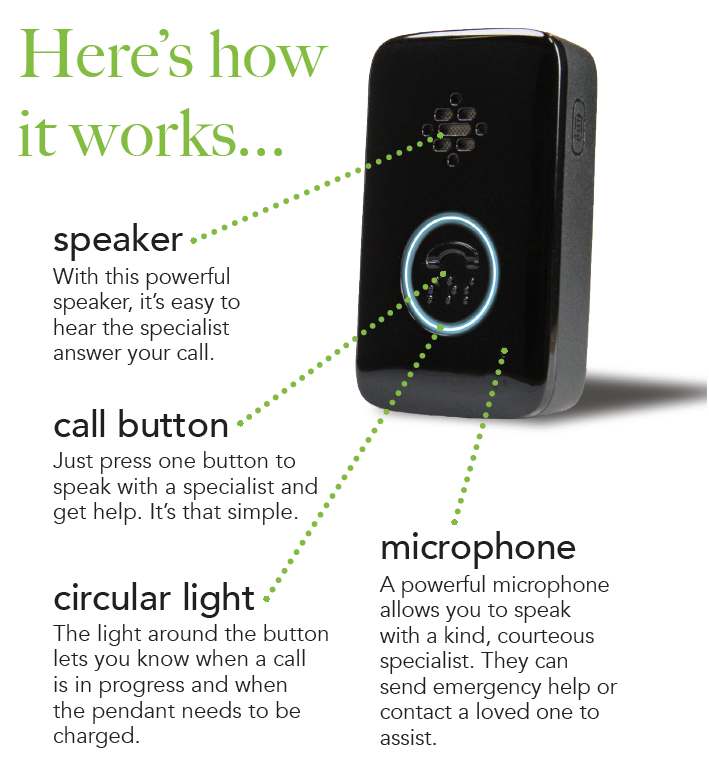 Go with confidence
With a Belle medical alert, you don't need a landline or a base unit. The Belle pendant has a built-in speaker and microphone. Everything you need to keep your independence is right in one pendant that can help you 24/7 whether you're home, at the store, or traveling. Be reassured that WiFi technology can help locate you in case of an emergency.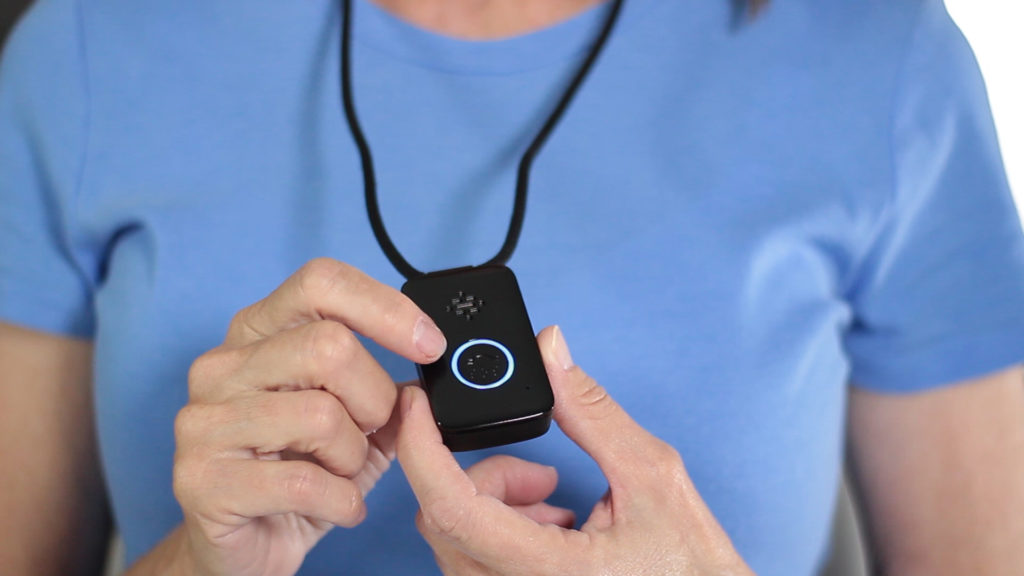 I was in the kitchen getting supper ready, and I was walking over to the bread box to get some bread out. They always tell you to wear rubber soled shoes so you don't slip, and I was, but my foot stuck on the floor and my body kept going. I broke my leg in 4 places and laid there for a minute. I've got 3 phones and I couldn't get to any of them – I couldn't move. I pushed my button, and a woman's voice came from the machine and asked if I needed help. I said "Yes, I've fallen and I can't get up" just like you hear on TV, but it was the truth. She asked if there was anyone else I would like to have called and I had her call my son. I don't think it was even 10 minutes, probably shorter, and first responders were out here and then a few minutes after that the ambulance and my son were here. I don't know what I would have done if I wouldn't have had my button. I probably could have laid there for quite a while and been hollering, but I was totally impressed, grateful, and so glad that I had this little pendant.

– Betty Hanson – Brownsdale, MN
FIND OUT MORE ABOUT MEDICAL ALERTS