Home Security
Your home is your sanctuary. Heartland Security protects you, your family, and your valuables against any threat – burglary, fire, water, and carbon monoxide – with leading-edge technology that is easy to use and affordable.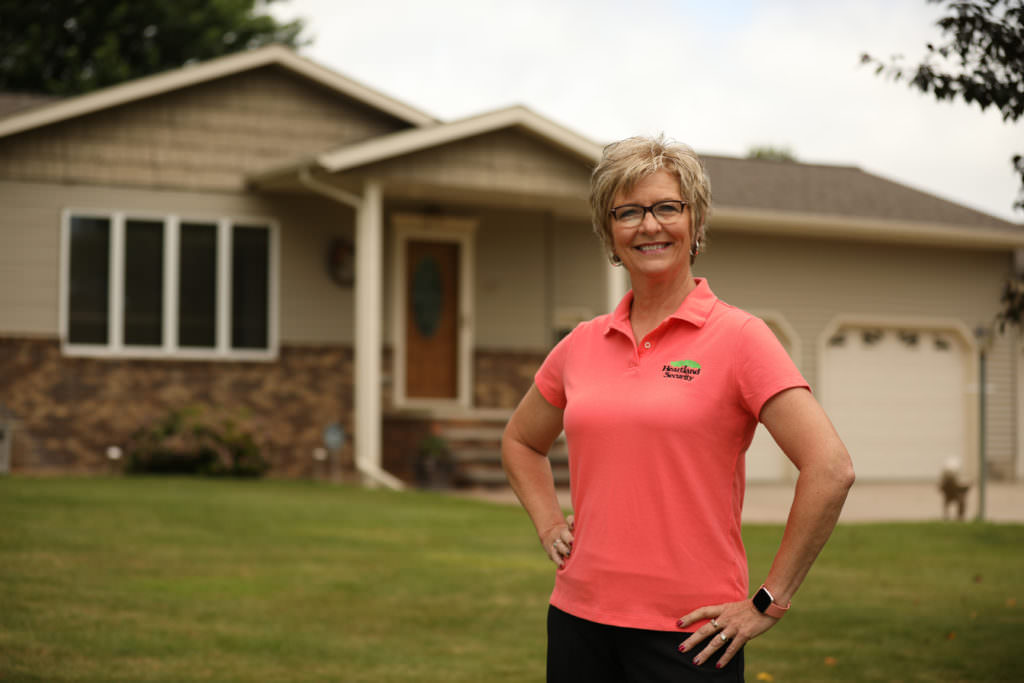 Our 24/7 monitoring will give you peace of mind that your home is protected. Your system is customized to how you live with the following options:
User-friendly keypad control that activates and deactivates your system with a push of a button.
Door sensors and window sensors that detect when a door or window has been opened.
Glass-break sensors to detect frequencies emitted by breaking glass.
Smoke sensors that detect fires, including deadly, slow, smoldering blazes, and then dispatch your fire department.
Motion detectors and body heat sensors that use infrared technology to sense intruders.
Carbon monoxide detectors that pick up the presence of this odorless "silent killer" gas that is emitted by malfunctioning fireplaces, furnaces, and appliances.
Water sensors that alert you to a failing sump pump or a drain or sewer back-up before costly damage occurs.
High and low temperature sensors to alert you to damaging extreme temperatures.
I feel Heartland Security is really good. My medical alert from them has saved my life a couple times. I've fallen a few times and pressed the button, then I get this emergency call being placed and they send somebody over right away.

– Myrtle Kime – Winona, MN
SIGN UP FOR A FREE SECURITY ANALYSIS