IP video uses Cat5 cable rather than coax cable like with analog video. With IP video, you get higher definition. This means you can blow up a screenshot to 5 megapixels, vs. analog video's 3 megapixel cameras.
IP video is seen more often in business settings rather than residential. It's what is considered your typical CCTV system where all cameras have to be hardwired back to a main DVR.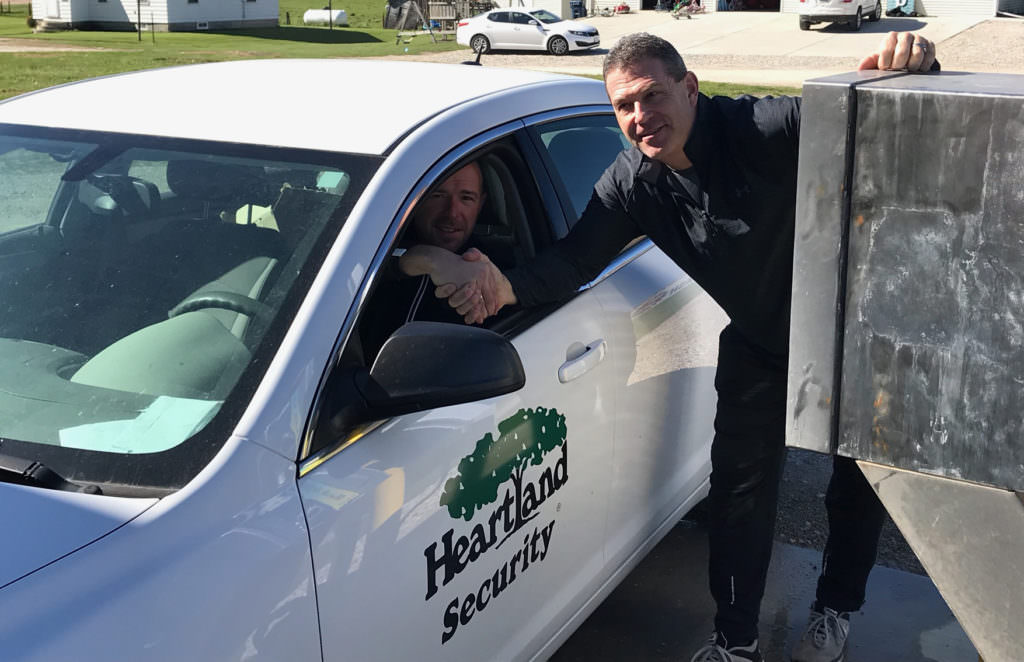 Dr. Greg Oleson Trusts His Businesses with Heartland Security
I was broken into once at my chiropractic clinic so we got a security system from Heartland Security and we haven't had a problem since. Then, when we built our house a few years later, I knew we would be putting a security system in there. We got a Heartland Security system again because we had a good experience with them before. When I was looking at opening a car wash, it was a little different because I needed a camera system. I called to find out what it would cost and figured out that if there was just one claim, the camera and alarm system pays for itself.
I really like the ability to pull up the cameras on my phone and be able to see what's going on in and around my business even when I'm not there. Having a camera in the utility room lets me oversee things in case something happens like a leak. The app is easy to use and I can view live video and arm and disarm the system with my cell phone. It gives me an added sense of security for my businesses and my home knowing that I'm covered because Heartland Security is watching over my properties.
–Dr. Greg Oleson – Armstrong, IA