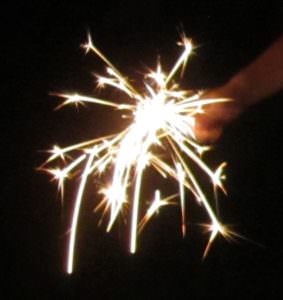 Celebrating Independence Day with fireworks, grilling, and family get-togethers is a tradition for many. However, the July 4 holiday is one of the most dangerous holidays. Whether you're driving or lighting fireworks, make sure you take the proper steps to remain safe.
---
1. Fireworks safety
According to the Consumer Product Safety Commission, on average in the month surrounding the July 4th holiday, 230 people visit the emergency room every day with fireworks-related injuries. 46 percent of those injured are children ages 0-19 with another 40 percent of those injured people ages 25-44, with men suffering around 75 percent of injuries. 9 people died in 2014 from fireworks accidents.
In Minnesota, more than 300 children have been injured by fireworks since 2005. 20 percent of those were children age 9 or younger. Children are often injured because they are too young to understand the danger associated with fireworks. Sparklers burn at up to 2000 degrees, the same as a blowtorch and hot enough to melt some metals. Firecrackers, reloadable shells, and bottle rockets also rank high for causing injuries.
Fireworks most often injure fingers, eyes, and ears, with the majority of injuries involving burns. To stay safe with fireworks, the CPSC gives the following safety tips:
Never allow young children to play with or ignite fireworks.
Avoid buying fireworks that are packaged in brown paper because this is often a sign that the fireworks were made for professional displays and that they could pose a danger to consumers.
Always have an adult supervise fireworks activities.
Never place any part of your body directly over a fireworks device when lighting the fuse. Back up to a safe distance immediately after lighting fireworks.
Never try to re-light or pick up fireworks that have not ignited fully.
Never point or throw fireworks at another person.
Keep a bucket of water or a garden hose handy in case of fire or other mishap.
Light fireworks one at a time, then move back quickly.
Never carry fireworks in a pocket or shoot them off in metal or glass containers.
After fireworks complete their burning, douse the spent device with plenty of water from a bucket or hose before discarding it to prevent a trash fire.
Make sure fireworks are legal in your area before buying or using them.
In Minnesota, if a firework flies or explodes, it's illegal. Iowa has stricter laws about fireworks — businesses can't sell most retail fireworks. Iowa is one of 4 states where you can only possess sparklers and other novelty fireworks, but in some communities, you need a permit to explode them, including Des Moines and West Des Moines. Nationally, 3 states ban all consumer fireworks.
2. Driving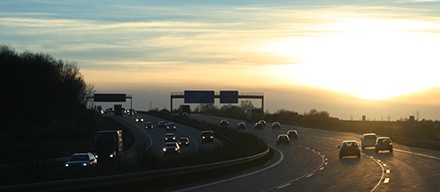 You may not think of July 4th as a dangerous time to drive, but 42 million Americans plan to travel 50 miles or more during this time. Weekend holidays have higher levels of traffic, and more traffic means more crashes and more fatalities. According to federal accident data, there are 37 percent more people killed on July 4 than an average July day. The National Safety Council (NSC) predicts there could be over 400 people killed and almost 50,000 injured this weekend.
If you're planning to travel this weekend, there are several ways you can be safer. The NSC recommends the following:
Buckle up. Seatbelts are expected to save 155 lives during the three-day holiday, and another 99 Americans would be saved if they also buckled up, the NSC estimated.
Place children in appropriate safety seats.
Reduce your speed. More speeding-related fatalities occur during summer months.
Avoid distracted driving behavior, like using a cellphone or texting while behind the wheel.
Don't drink and drive. Driving under the influence is the single largest cause of motor vehicle fatalities.
Stay engaged with your teens' driving habits. An NSC survey found many parents are more inclined to loosen household driving rules during the summer.
---
July 4th can be a fun time to gather with family and friends and celebrate our nation's independence. With these safety tips in mind, we hope you have a safe fourth of July!
Sources: Minnesota Department of Public Safety (DPS) Blog – Let's Celebrate with the Facts in Mind; 4th of July Finger Tips; Up in Smoke: 10 Years, $3.4 Million in Fireworks Damage, Consumer Product Safety Commission (CPSC) – Fireworks Information Center,CPSC – Fireworks Injuries, The Des Moines Register – Don't Forget: Fireworks still illegal in Iowa, National Safety Council – Fourth of July weekend predicted to be deadliest in seven years, NBC News – July 4 Weekend May Be Deadliest in Years for Drivers