We all want to think the worst won't happen to us. However, with around 4 million homes burglarized each year, we want to offer 6 important safety tips to save your home from a break-in.
1. Store valuables carefully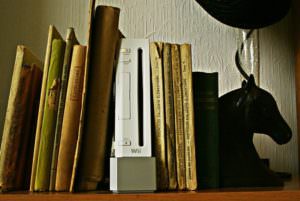 Burglars know the common places people hide their valuables. So think again if you're storing important documents or valuables under the mattress or in the master bedroom (closet or drawers), office drawers, the freezer, or suitcases. Also, put your keys somewhere other than in the car or on a keyrack as it makes it easier for burglars to steal your vehicle and anything in it.
You may also want to consider what is stored in or around your medicine cabinet and liquor cabinet as thieves (or kids!) may look there also.
Burglars also may be willing to take a small, portable safe with them but will probably not spend the time trying to crack a larger, heavy or bolted-down safe.
2. Get a monitored security system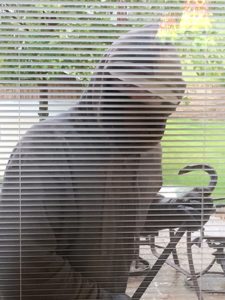 You generally won't be home 24/7 and your precious pup Fido/Fluffy can only do so much. Plus, you wouldn't want anyone to hurt Fido/Fluffy while they rob your home. A monitored home security system will sound a siren when someone breaks in and alert the authorities.
Note: Many burglars knock at your front door first to see if you're home. Make sure you always lock your front door (and door between the house and garage) and don't put your keypad (or alarm system code!) in a place visible from your doorstep, otherwise burglars may be able to see if your alarm isn't set. Also, make sure to set your alarm! A security system can't keep your home and valuables safe if it isn't armed.
A monitored security system can also send a signal from a water sensor about a sump pump or sewer backups, and from smoke detectors and carbon monoxide detectors should air quality issues arise. These sensors will function all the time even if your system is disarmed.
3. Landscape smartly
Plant thorny shrubs or bushes near ground floor windows to make it harder for burglars to easily enter your home. But don't plant too many or have them so thick that burglars would be obscured.
Don't stack logs right outside your house, inadvertantly creating a stepstool for burglars
Store ladders inside
Install motion-activated lights
If you have a security system, make sure to put up yard signs and window stickers
4. Keep an eye on your bathroom
If you let someone in to use your bathroom, whether a yard worker, garage sale visitor, or cable installer, make sure to check the window latch after the person leaves. Sometimes a seemingly innocent visitor can unlatch the window in order to gain access to a home later.
5. Use technology to your advantage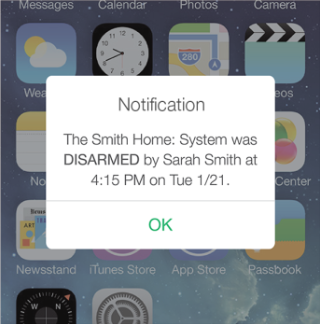 Smart home security systems allow you to control your system and get notifications whenever activity occurs. You can receive texts, image or video clips, and/or email notifications. You can also control your lights (manually or on a schedule) to make it seem like you're home even when you're not. A smart thermostat also lets you set the temperature for your home so you can save money and energy when you're not there.
6. Enlist help when you're away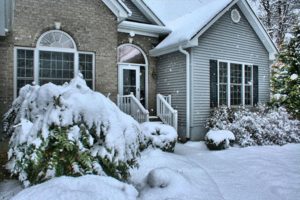 When you're on vacation, having your neighbor or someone stop by daily can make it appear that you are home. Have someone:
Check your door for flyers while you're gone
Move trash cans to the curb and back to make it seem like you're home
Create car tracks and footprints and/or shovel after a snowfall
You may also want to stop your mail and any other regular deliveries (newspapers/magazines). Also, wait to post pictures on social media until you get back.
---
While there's no 100% guarantee that your home won't be burglarized if you follow these steps, they should at least deter burglars and help give you peace of mind. For more information about a free, in-person security analysis, contact us today.