Every other Friday, we're shining a spotlight on an employee to help you get to know us better.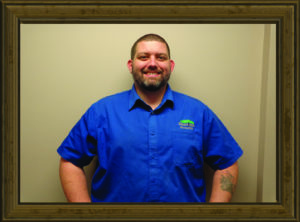 This week's Employee Spotlight features one of our field technicians, Adam Hanson.
1. What is your job title?
Regional Technical Manager
2. What do you do at Heartland Security?
Perform technical installs and programming, system design, and customer training in the field.
3. How long have you been with Heartland Security?
Since November of 2013
4. What's your favorite thing about working at Heartland Security?
Working with a very knowledgeable and fun staff and getting to play with and figure out the latest technology.
5. What's something most people don't know about you?
I'm a certified defensive tactics instructor and also a volunteer firefighter.
6. What do you do when you're not working?
I enjoy mostly outdoor activities like hunting, fishing, and motorcycle riding.