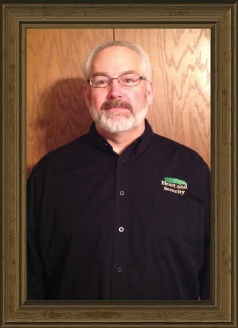 This week we're shining a spotlight on one of our technicians, John Gottberg.
What is your job title?
Regional Technical Manager


What do you do at Heartland Security?
Install and service security, fire, and card access systems.

How long have you been with Heartland Security?
A total of 6 years.


What's your favorite thing about working at Heartland Security?
Working on all types of systems, getting them working, and seeing the customer happy with their system.


What's something most people don't know about you?
I am a Master Electrician and worked on the 1992 World's Tallest Ice Castle in St. Paul, MN.


What do you do when you're not working?
Spend time with my family, watch Nascar, and fly RC airplanes.