When you're considering getting a medical alert, also known as a Personal Emergency Reporting System (PERS), you'll have some questions.
Who needs a medical alert system?
How does a medical alert system work?
What kind of medical alert systems should I consider?
We've got the answers to help you better understand your options for medical alert systems.
---
Who needs a medical alert system?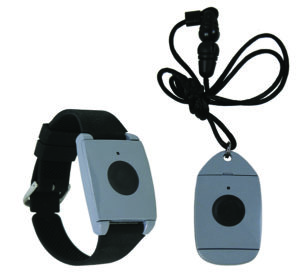 For people who may need help living in their home independently, a medical alert system may be the answer. If you live alone, have a medical condition that limits your mobility, or are disabled, a medical alert system can help you maintain your independence.
How does a medical alert work?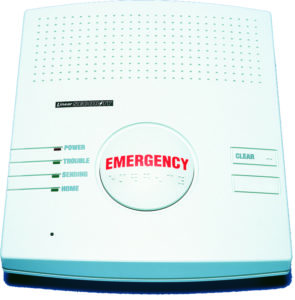 Each system includes a base unit and a button that is worn. When a medical emergency occurs, a person wearing a wrist or neck pendant can push the button (or the EMERGENCY button on the base unit), which activates a call for help. A response center dispatcher will talk to you directly through the system's base unit to assess your condition and get you the help you need. You can have dispatchers call a designated family member, friend, neighbor, or emergency personnel.
Medical alert systems generally connect to your home through a telephone landline. However, another option is to use a cellular communicator that acts as a cell phone for your medical alert system only (not a regular cell phone) that works on a cellular tower system.
What kind of medical alert systems should I consider?
First, you need to determine why you want the system. Based on the answer to that question, you may want a medical alert system as described above. With this type of system, you have to be able to push the button when a medical emergency occurs and it is for in-home use only.
If you need specific features such as fall detection or a GPS unit in a cell phone that travels with you, make sure the product you are ordering offers these features.
Another question to ask concerns the length of contract for the system. Is it a month-to-month, 6 month, or 1 year contract?
You may also want to check out the company that you plan to order your system from. Is it a company you can trust? Make sure the company you select is a reputable business and runs background checks on their employees. Does the company have a website? An office? A local presence? Any registered complaints with the government or Better Business Bureau? How long have has the company been in business? What kind of monitoring station does the system connect with?
---
Many people can maintain independent living with a 24/7 monitored medical alert system. Most buttons are water-resistant so you can wear them in the shower. If you live alone, have a medical condition limiting your mobility, or are disabled, don't leave your health and safety to chance – a medical alert provides protection and peace of mind for you and those who love you.
For more information about the medical alerts we offer, please contact us.