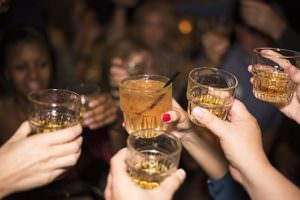 In Minnesota, driving with a blood-alcohol concentration of .08 is a misdemeanor offense. Starting in August, the limit for a gross misdemeanor DWI offense is lowering from .20 to .16. So what does this mean?
A Star Tribune analysis estimated a 71 percent increase in the number of DWI gross misdemeanors a year, totalling almost 3,000 new offenses if average numbers stay the same.
What's the difference between a misdemeanor DWI and a gross misdemeanor DWI?
A misdemeanor DWI carries a maximum of 90 days in jail and a $1,000 fine. A gross misdemeanor DWI has a maximum of 1 year in jail and a $3,000 fine. This more serious charge could substantially increase auto insurance rates and bail amounts, with maximum bail amounts up to $12,000. It will also result in harsher penalties for repeat offenses.
Gross misdemeanor DWI penalties
The lower threshold will mostly affect repeat DWI offenders, as they have an average BAC of .165, according to David Bernstein, chair of the Minnesota DWI Task Force. However, first-time DWI offenders over the .16 limit or second-time DWI offenders will lose their driving privileges for up to two years unless they get an ignition interlock installed. These devices require drivers to take a breathalyzer and have less than .02 blood-alcohol levels before it will unlock so they can drive.
If two offenses still doesn't deter you from drinking and driving, now those with 3 or more DWIs in less than 10 years will be required to use an ignition interlock for 3-6 years, or will lose their license altogether.
Why change the law?
According to Criminal Defense Attorney Joe Tamburino, the idea behind the law is to reduce the higher blood-alcohol levels that lead to crashes and reduce re-offending. This change is especially important as Minnesota has the worst rate of repeat DWI offenders in the nation, at more than 40 percent.
Since 1 out of every 7 licensed drivers in Minnesota has at least 1 DWI, this law change could have significant impact. According to the Department of Public Safety, the average blood-alcohol level for a DWI offense is .15, which is the same level at which the likelihood of getting into accident spikes.
Here are the stats you should know:
Between 2011 and 2013, 77 people died and 42 were injured from crashes with drivers who had blood-alcohol levels between .16 and .19.
On average, alcohol-related crashes kill 99 people and injure 2,440 people every year.
In 2013, alcohol-related crashes cost over $200 million in medical expenses, property damage, and lost productivity.
If you've been drinking, don't even consider driving. Have a designated sober driver or call a cab. It's not worth the risk of injury to yourself or others. If you see someone who has been drinking and is considering driving, don't be afraid to take their keys. Consider how you would feel if you let them drive and they caused an accident. Be safe, not sorry.
Sources: Star Tribune – Minnesota stiffens penalties for mid-level DWIs, BringMeTheNews – Minnesota to lower threshold for harsher DWI penalties, KMSP-TV – BAC lowers to .16 for gross misdemeanor DWI in Minnesota