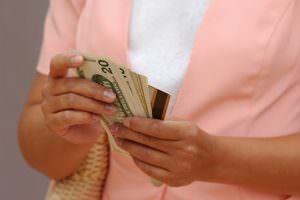 If you're in a Facebook garage sale group or you use Craigslist to buy and sell used items, it can be hard to figure out a good place to meet. You want a public place, but even then you may still be a little uneasy. And with several high-profile murders/violent crimes associated with Craigslist this year, safety is even more important.
Hundreds of police departments throughout the country have created a solution – use their lobbies and parking lots to meet.
---
With constant camera surveillance and police nearby, many people feel safer conducting face-to-face transactions for online purchases in these "safe zones" or "swap spots." Most departments will not be involved in the transactions, but some will have an officer present if requested and/or will check databases of stolen goods.
These safe online transaction zones give the public a reputable monitored place where people can make transactions. The swap spots can be used not only for meeting up after selling items online, but also for child custody exchanges and retrieving property from friends or family members.
No matter where you meet for an exchange, make sure to follow these safety tips:
Meet in a public place
Do not invite strangers to your home or give out your address
Have a friend accompany you whenever you meet in person to complete an online transaction
Tell someone where you are going and when you will return
If possible, conduct exchanges during daylight hours
Bring a cell phone
Trust your instincts – be willing to cancel if you have any safety concerns
---
While police department swap spots are a safer option for meeting, there are still some things that can be improved. Some police departments only offer the use of their lobby and not the parking lot. For bigger items, this will not work. Also, some of the safe zones are only open during office hours (typically 8am-4:30pm). With many people working during the day and making their transactions in the evening, these safe zones aren't available to them.
Check to see if you have a swap spot at your local police department. If not, see if they are interested in creating a safe zone for online transactions. No matter what public place you decide to meet at, follow our tips above to keep yourself safe.
Sources: KSTP – Hennepin Co. Sheriff's Office Launches 'Swap Spots', Hennepin County Sheriff's Office – Swap Spot, FOX9 – Hennepin County sheriff's 'Swap Spots' a safe haven for personal transactions, The Blaze – If You're Selling Stuff Online, Here's an Ingenious Idea of Where to Meet Your Buyers