When you're away from your home or business, you want to have peace of mind that your place will be fine. But what if the furnace stops working at the cabin during winter? What if the freezer in your grocery store malfunctions? Temperature sensors can alert you to extreme conditions and keep you from costly damages and loss.
Freeze Sensors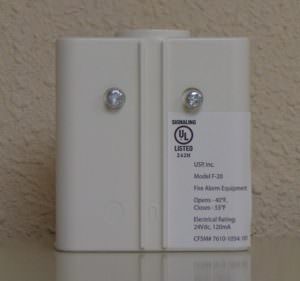 The first kind of temperature sensors are freeze sensors, or low-temperature sensors. These wired or wireless sensors are designed to detect when temperatures get too low, generally around 40 degrees. When the temperature gets too low, it triggers a signal that notifies the response center. Typically, these sensors won't restore until the temperature is back above 55 or 60 degrees.
Freeze sensors are great for cabins, second homes, or other dwellings that are not frequently occupied.
High/Low Sensors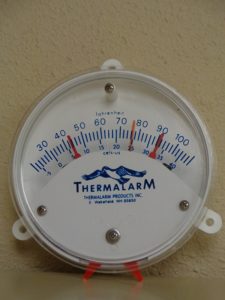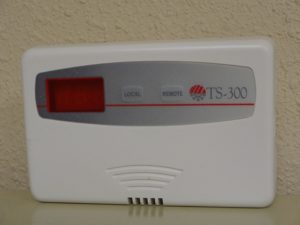 High/low sensors detect temperatures that go too low as well as too high. These are programmable and the low side is typically set a few degrees below your normal temperature to alert you when a furnace problem occurs. They can also detect when a furnace remains on too long or a fireplace malfunctions, resulting in a dwelling getting warmer than it should be.
These sensors are appropriate for second homes, cabins, or for homes of those who head south for the winter. They can also be used in an agricultural setting to protect livestock.
Other Temperature Sensors
Commercial applications of temperature sensors include use in freezers and coolers. This can be especially helpful for grocery stores or other temperature-sensitive food-related businesses.
Temperature sensors can also be used for process controls. This means you can set them to maintain a certain temperature and trigger if there is variation from that temperature. Among several industrial uses, breweries and hatcheries use this kind of temperature control.
These types of sensors come with probes that can be submerged in liquid (such as milk or beer) to give a more accurate reading of the product temperature, which may not fluctuate despite changes in room temperature.
---
As a part of your security system, temperature sensors can provide peace of mind for homeowners and business owners. With smart home security through Alarm.com, you can set a low temperature threshold. However, we recommend having a separate temperature sensor as a back-up that will protect you even if your thermostat goes out.
Contact us for more information about temperature sensors.
Updated August 5, 2016