The latest security cameras from Alarm.com use video analytics technology that helps pinpoint only the events that matter to you. This technology can recognize the difference between important activity versus other events. Rather than get alerted every time something moves, you can set up your preferences to alert you for only what you want to see.
With these smart cameras, you can set up a virtual trip wire to know when a vehicle enters your driveway or a person crosses a specific pathway in your yard. With this smart technology, you won't get notified every time someone drives by your home, or every time a squirrel crosses the yard.
Trip wire alerts notify you when someone crosses a virtual line in a specified direction. This can be useful for when vehicles are entering or leaving your property, or when people use specific pathways around your home, like driveways, sidewalks, or gates.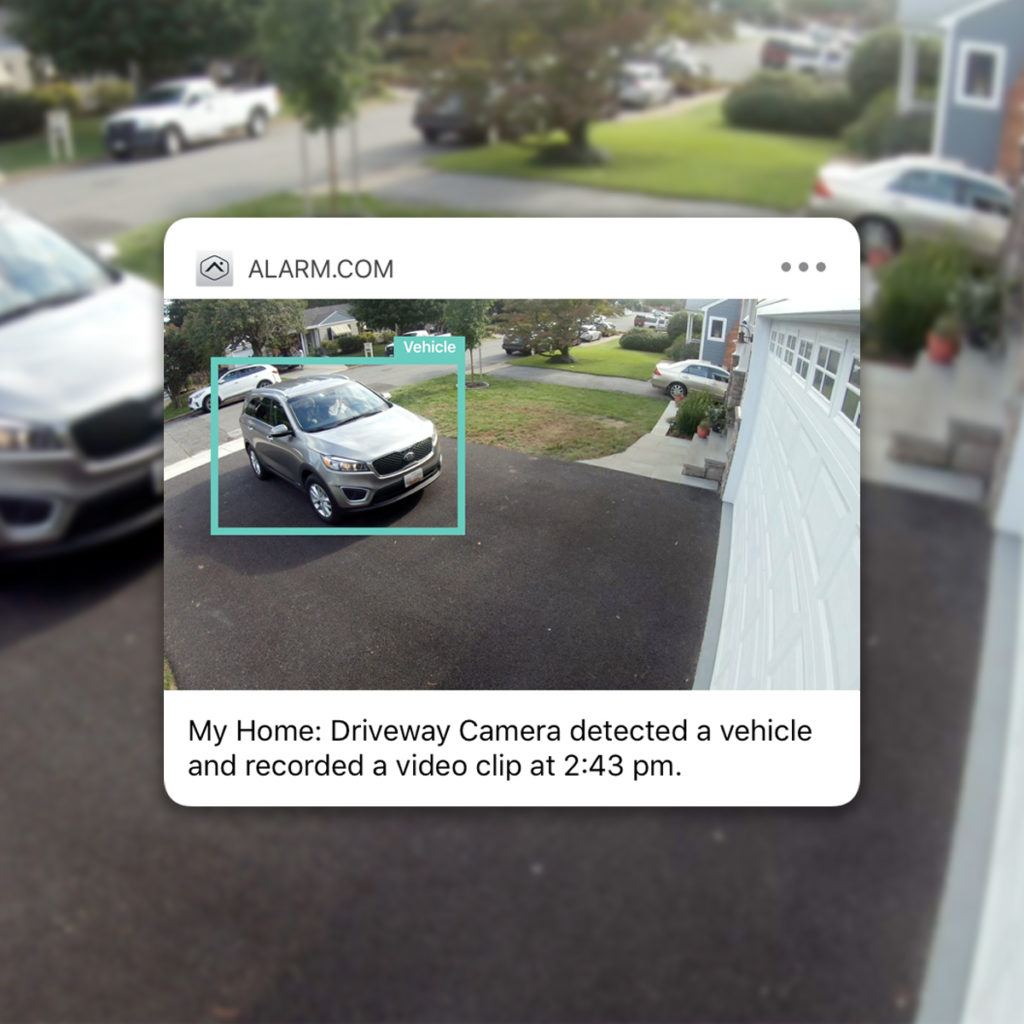 With each camera, you can set up to 3 rules: trip wire, ground zone, or both. Stay tuned for our next blog to find out more about ground zones!
For a free no-obligation, in-person quote, call 888-264-6380 or fill out our Contact Us form.