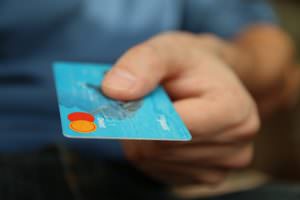 One of the first questions we encounter is "How much will a security system cost?". Based on the price, is a security system worth the investment? Will it break the bank?
Our customers have been very vocal about how affordable our systems are. While there's no magic answer for exactly how much a security system will cost, we can give you a good idea of what to expect.
A basic security system
A basic security system comes with 2 door sensors or window sensors, a motion detector, and a keypad. The average price for a basic security system can vary from company to company, but it generally will be around $1500. But here's where it gets a little tricky. While the total amount you pay won't vary, the amount you pay upfront will change the amount you pay for monthly monitoring.
Example: If you sign a 3 year contract and pay $600 when you buy your security system, your monthly monitoring amount may be around $20. However, if you pay only around $100 when you get a security system, your monthly monitoring amount will be higher, perhaps around $35.
Most alarm system companies work on 3 year contracts. Those contracts let them offer lower upfront prices, which tends to make security systems more affordable for many people. But, there are still options if you don't want a 3 year contract. Some companies offer 3 month, 1 year, 2 year, or even 5 year contracts.
Beyond a basic security system
Most likely, a basic security system of 2 door/window sensors and a motion detector won't be the right fit for you. So how do you know what you'll need in a security system?
We offer a free security analysis where one of our sales managers will come out to your location to determine your specific needs about what you want to protect. Based on that information and the layout, the sales manager will make a recommendation and give you a quote.
The bottom line
Because the "standard" security system actually fits very few people's needs, there isn't a "standard" price for a security system. To figure out what you need, set up a no obligation visit and talk with a security system expert. Contact us for more information or for a free security analysis.