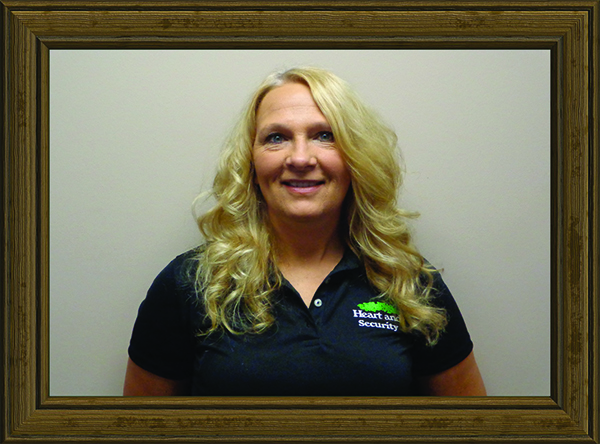 Every other Friday, we're shining a spotlight on an employee to help you get to know us better.
This week's Employee Spotlight features one of office staff, Dorinda Berscheit.
---
1. What is your job title?
Security Admin
2. What do you do at Heartland Security?
Schedule technicians, accounts payable, accounts receivable, customer service and support, and data entry
3. How long have you been with Heartland Security?
Since February 2009
4. What's your favorite thing about working at Heartland Security?
Flexibility, my coworkers, and each day is a different day
5. What's something most people don't know about you?
I dairy farmed for 15 years. I was a paraprofessional and a high school coach for 13 years – softball, 8th grade volleyball, and elementary gymnastics. I love outdoor sports, hunting, fishing, and snowmobiling.
6. What do you do when you're not working?
Spend time on the lake and traveling with my husband of 33 years, Brad, and my daughters:
Heather and her husband Neal and 2 boys Carter and Blake
LeAnn and her husband Aaron
Kati and her husband Shane and their 3 kids Mason, Kennedy, and Brock
Melanie and her boyfriend Matt